About Us
Preferred Title of Colorado


Residential & Commercial Real Estate Closings
Your Title and Escrow Experts
Bringing Years Of Experience To Title Work
At Preferred Title of Colorado, you know you're getting the most experienced title experts in Fremont County. Sam Banning, owner, operator and title expert, has decades of experience in this industry. He uses all of his knowledge to make sure your closing process is smooth and stress-free.
After many years as a real estate agent in Fremont County, Sam has decided to work in his other favorite field as well- title and escrow. Sam is a real estate and title expert, so he knows all the ins and outs of helping you close on your home. With Sam Banning, there is no question that will go unanswered and no problem that can't be solved. 
Serving Our Title And Escrow Customers Like No One Else
There are many title companies in Fremont County to choose from, but at Preferred Title of Colorado, it is our goal to make sure we make the customer the number one priority from start to finish. 
Other title companies might have many different people handling your paperwork throughout the process. Not here. We can guarantee you one person will handle all of your important paperwork and be well-versed on your unique closing, so you won't have to worry about any confusing regarding your closing or escrow.
One of the things we pride ourselves on the most is our responsiveness to our customers. We really do care. We work after hours. We take your calls anytime, day or night. If we can give you peace of mind about your closing through a quick phone call, we will make it happen, no matter the time. 
Why Preferred Title of Colorado Is Your Best Bet
The Title Company That Stands Out From The Rest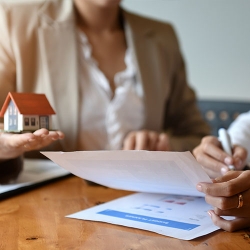 For many customers, titles and escrow information can be confusing and daunting. At most title companies, you'll be working with multiple people, many times having to repeat your questions to each different person assisting you.
When it comes down to the important step of closing on your home or lining up your escrow, you want the experts at Preferred Title of Colorado to guide you and assist you in the most effective way possible. You need the people with the most experience. You need the people that can make the process seamless and stress-free. 
Our Mission At Preferred Title of Colorado
Our number one mission is to successfully help you close on your home and get your escrow lined up. But we don't just do the bare minimum. Even after your official business with us is done, we are always here to answer questions and assist you. At Preferred Title of Colorado, once a customer, always a customer.
The cornerstone of what we do is making sure every single one of our customers walks away satisfied. That's why we work longer hours, personally handle every single document, and worry about the little details. All so you don't have to.
Once you work the the professionals at Preferred Title of Colorado, you will never need to find another title company again. With our customer-centered values, we promise we will uphold our mission to effectively serve you during a potentially overwhelming process. With Preferred Title of Colorado, our customers won't have any surprises at closing. We've got your back.
Closing Your Real Estate Transaction Should Be Easy.
Your Colorado Real Estate Partner
Preferred Title of Colorado is ready to close your next real estate transaction. Whether you are buying, selling, or refinancing a loan, we stand ready to help you complete the process. We flawlessly handle residential closings, commercial closings, loan refinance closings, title examinations and insurance and escrow account management.
We take all the work out of the final step of your real estate transaction and ensure that your closing goes off without a hitch. With decades of experience, Preferred Title of Colorado is your expert title and escrow company for all of Fremont County, including Cañon City, Florence, Penrose, Cotapaxi, Texas Creek and beyond.
When it comes to choosing your title company for the closing of your property, you do have a choice. Preferred Title of Colorado is the most experienced, thorough, professional and customer-oriented title company in Fremont County. Let us be your closing partner. 
Leave Your Title And Escrow To The Pros
Let Preferred Title of Colorado Be Your Next Closing Partner