Services
Preferred Title of Colorado


Residential & Commercial Real Estate Closings
Let Us Help With Your Loan's Refinance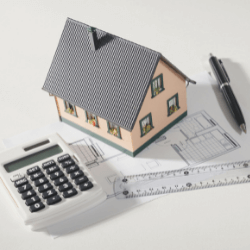 Many people avoid refinancing their existing loans because the process seems difficult and time-consuming. Often, they remain in mortgages that no longer benefit them or their financial health.
Refinancing an existing loan does not have to be confounding. With the professional assistance of Preferred Title of Colorado, our customers can experience a loan refinance closing with the assurance that the property's title is clear, the funds are dispersed, and everyone is satisfied.
The Loan Refinance Closing Process
In the first step of a loan refinance, we conduct a thorough search of the property's title to guarantee that it is free, clear, and unencumbered. In this search, we are looking for potential issues such as outstanding mortgages, liens, unpaid taxes, and judgments. It is important to discover issues with a title before the closing process so we can deal with and clear them.  
Additionally, we serve as the liaison between the lender and our customers when they are refinancing for a cash-out option. We handle the disbursement of funds and issue a title insurance policy to the lender to assure that the property is free of liens and encumbrances. 
Finally, we facilitate the closing process by producing the appropriate documents, gathering signatures, and preparing a closing disclosure and settlement statement that captures the items paid from loan proceeds.
Preferred Title of Colorado ensures that the closing for a loan refinance goes smoothly and everyone involved leaves the process happy and complete.
Leave Your Title And Escrow To The Pros
Let Preferred Title of Colorado Be Your Next Closing Partner